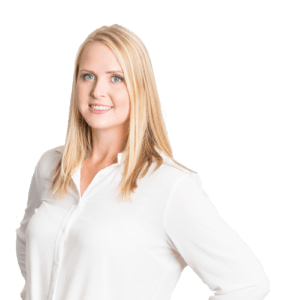 Born and raised in beautiful Richmond, BC, Madeleine understands the numerous
benefits of the Lower Mainland, boasting unmatched weather, culture, and diversity.
Madeleine joined RE/MAX Crest after the birth of her daughter, leaving behind
a successful career in international logistics. Educated at the University of British
Columbia she received a Bachelor of Commerce in Accounting.
After graduating, she entered the world of shipping where she honed skills in sales,
marketing, and negotiation. Madeleine brought on and nurtured relationships with
some of the largest export and import companies in the country. Her dedication to her
client's success shone through with each interaction, and each quarter, sales and volumes
grew accordingly. Madeleine takes that same keen interest in her client's success to
the world of Real Estate, where she devotes her time to making sure her clients are
well informed and supported throughout each step of the journey.
As your Realtor, Madeleine will be an advocate for you. Whether you are buying,
selling, getting a larger place for your family, or downsizing, she will work for your
best interest. If you are selling, she will work with you to get you the fairest price,
in the least amount of time by using state-of-the-art technology, her curated list of
trusted professionals, and the power of the RE/MAX brand.
If you are buying, she will work hard to provide you with the best information and
market data to inform and assist you in your decision, and use her expert negotiating
skills to ensure the best price. Purchasing a home can be one of the most exciting
and rewarding experiences in one's life – and she works tirelessly to ensure her
clients find their dream homes.
Madeleine has a young family, so when she is not busy serving her clients, showing
beautiful homes, or baking cookies for open houses, you'll find her out with her daughter
and husband, probably with a coffee in hand, near the swings or by the water!